Advanced Materials Technology from the Chemical Labs of Scientific Chemical™


DURABLE
NON-SKID SHOP FLOOR

POLYUREA
SPRAY SYSTEMS

TOUGH POLYUREA
ROAD BRIDGE COATINGS

ROOF-TOP
GARDENS

FORK-LIFT RESISTANT
COMMERCIAL FLOOR COATINGS

CHEMICAL RESISTANT
POOL COATINGS

MASONARY CONCRETE
COATINGS


HEAVY-DUTY RUST PROTECTION
STEEL COATING SYSTEMS

DURABLE DECORATIVE
EXTERIOR TEXTURES



prev
prev
COMMERCIAL MATERIALS PRODUCT LINE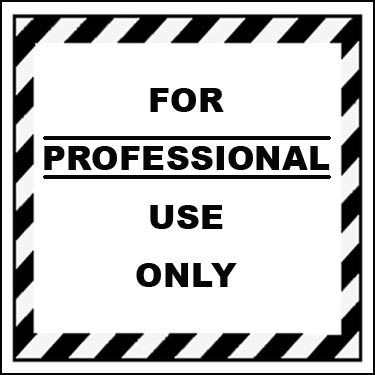 WeatherAll Coatings Commercial Division produces an array of high performance and decorative coatings for contractors and designers in many various commercial businesses. Shown below is the complete Product Line & Technical Data (TDS) sheets. SDS health sheets may be aquired upon established user account. Please contact our Engineering Technical Support Group to determine which material system would be the best choice for the required material performance specifications, accompanying installation environment and warranty longevity. These chemical systems deliver specified ranges of materials properties which defines their performance baseline. To obtain the designed material's properties performance and its accompanying warranty all specific material and application procedures must be explicity followed. If shortcuts are taken and/or application machines are not in component balance material warranty may be disclaimed.
The Commercial Product Line consists of 1-component (1K) and 2-component (2K) coating systems. These materials are for Professional Applicators trained using these types of highly reactive chemistry. Typical commercial material system uses: Commercial buildings roof systems, elastomer joint seals, protective steel coatings for bridges and exterior exposed metals, decorative non-skid floor and entrance walkway coatings, seal coatings for old metal roofing, anti-microbial surface coatings for hospitals, restaurants and clean rooms, building insulation Class I spray foams, flexible cushion and pour foams, swimming pool coatings for chlorinated and salt disinfecting type pools, 1K and 2K protective coatings for concrete, masonry, brick and block, protective coatings for aluminium lightpoles and many other type applications.
When using high or low pressure spray material dispensing machines special care and means must be taken to also protect nearby people, animals and surrounding important surfaces from air-borne atomized chemicals. WeatherAll Coating Technologies and our affiliated companies are very attimate towards life and earth caring people, their protective working procedures and proper chemical disposal methods. Please see SDS for all material and safety concerns and compliance. Packaging: 375 gal Totes, 52 gal. Drums, 5 gal. Pails.
ToughSkin Poly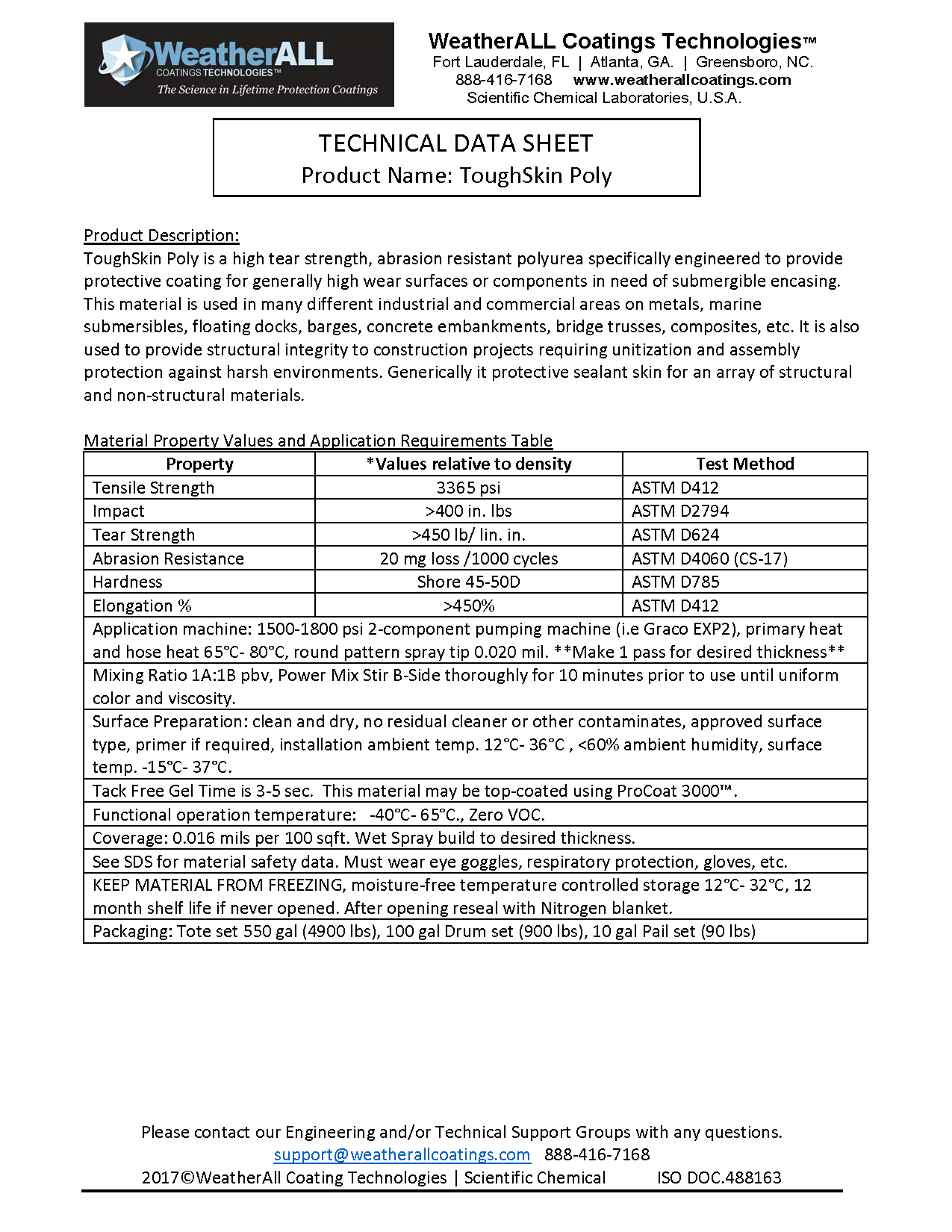 Click to Product TDS Page
ToughSkinXPAND-CORE
Click to Product TDS Page
ClearCoat 3000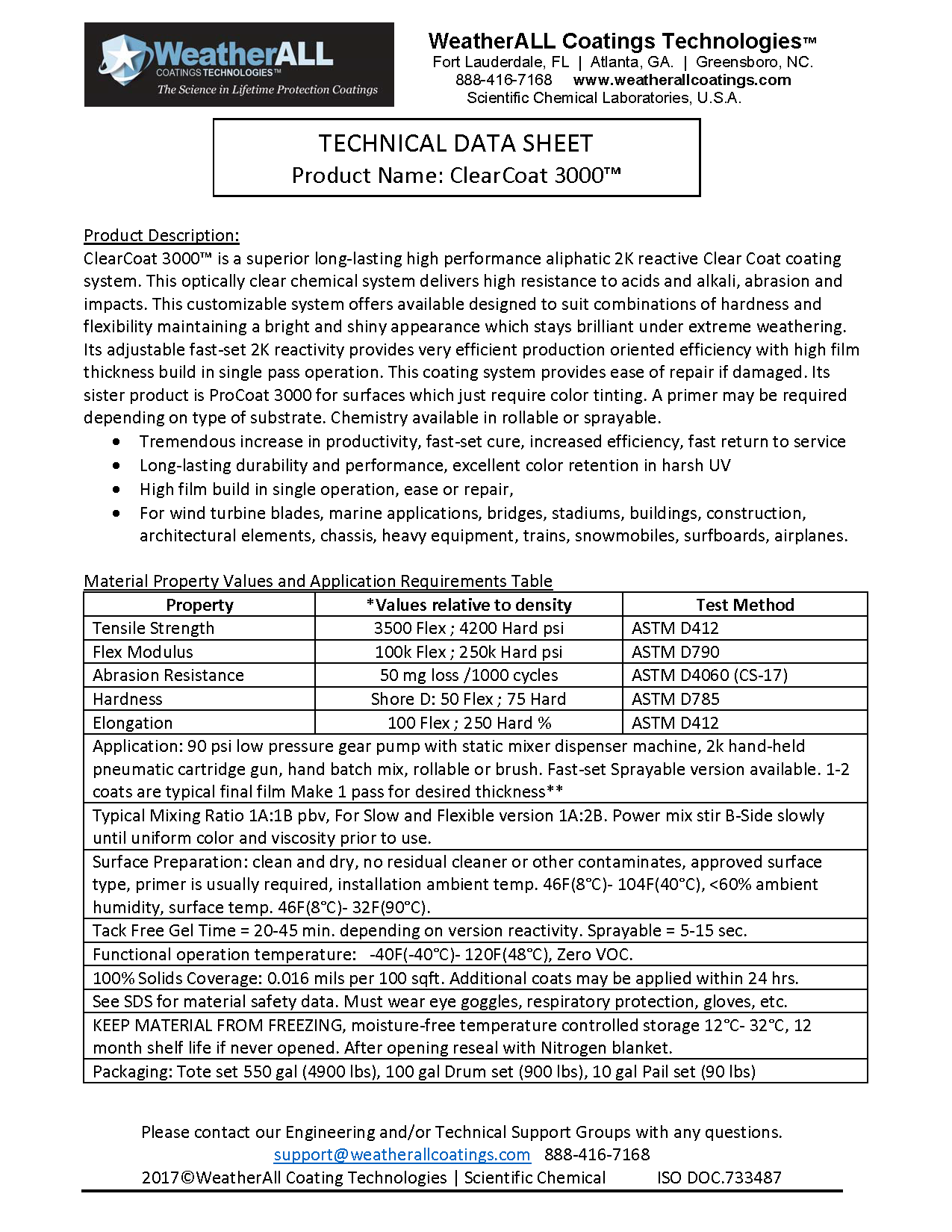 Click to Product TDS Page
ClearCoat AXP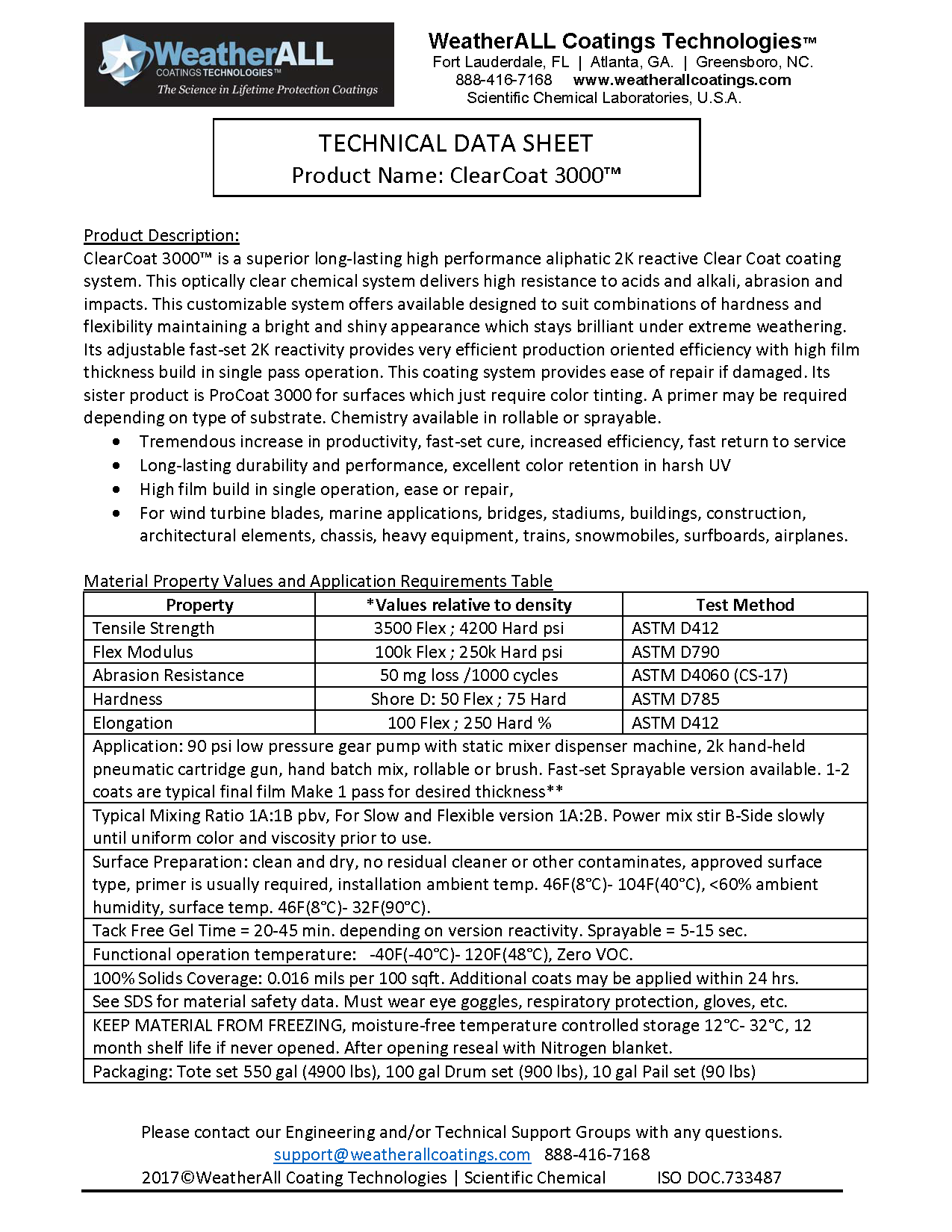 Click to Product TDS Page
ProCoat AXP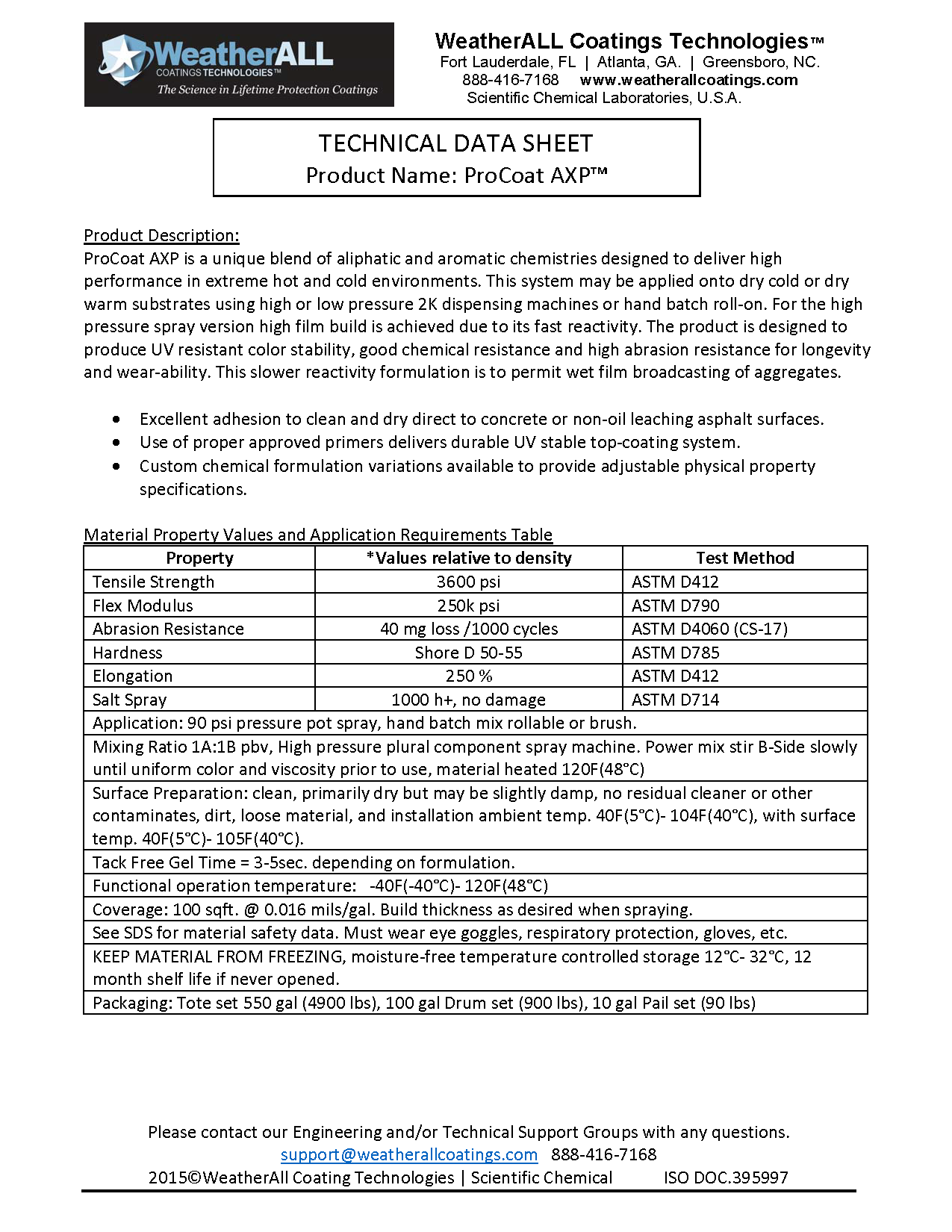 Click to Product TDS Page
ProCoat WB EXP™ 4000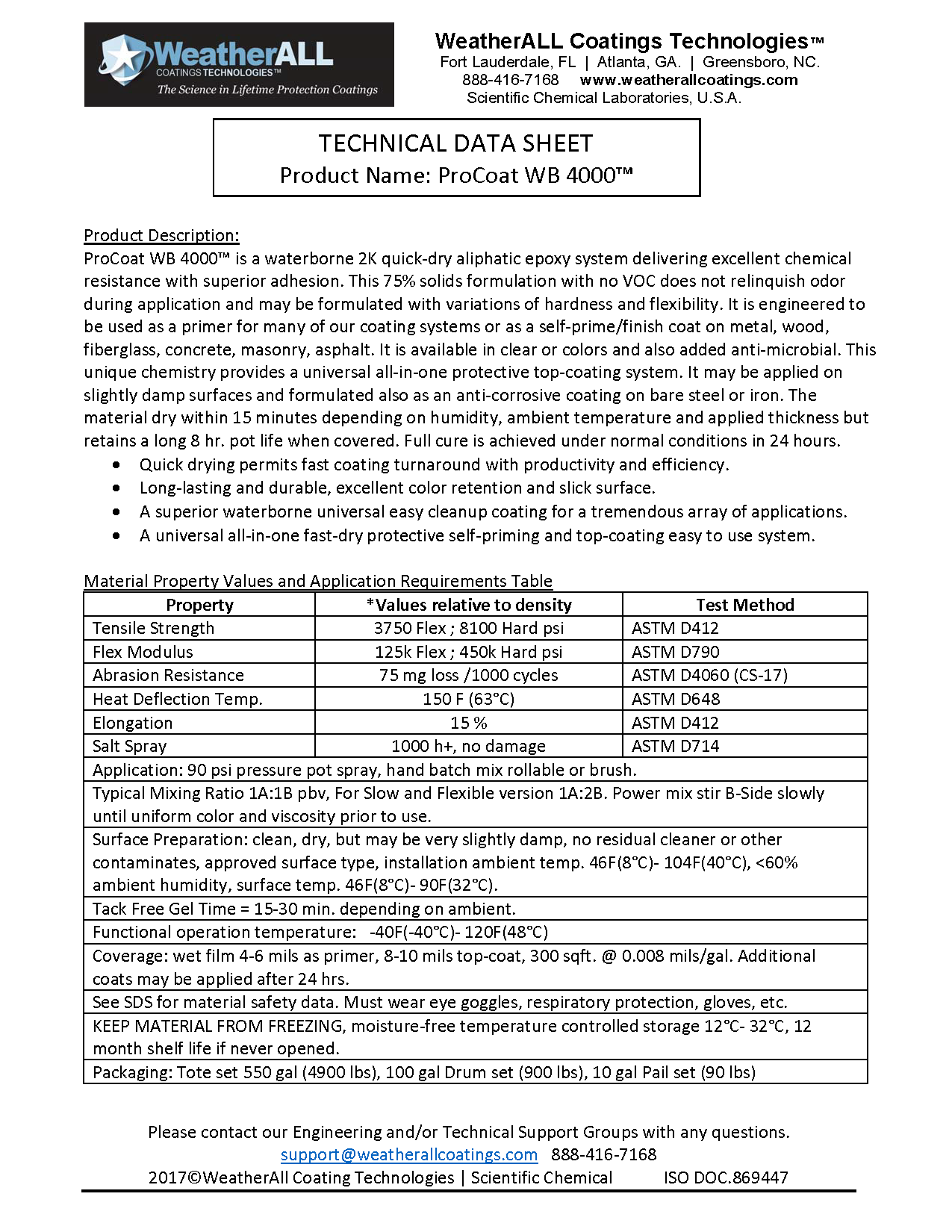 Click to Product TDS Page
ProFloor Epoxy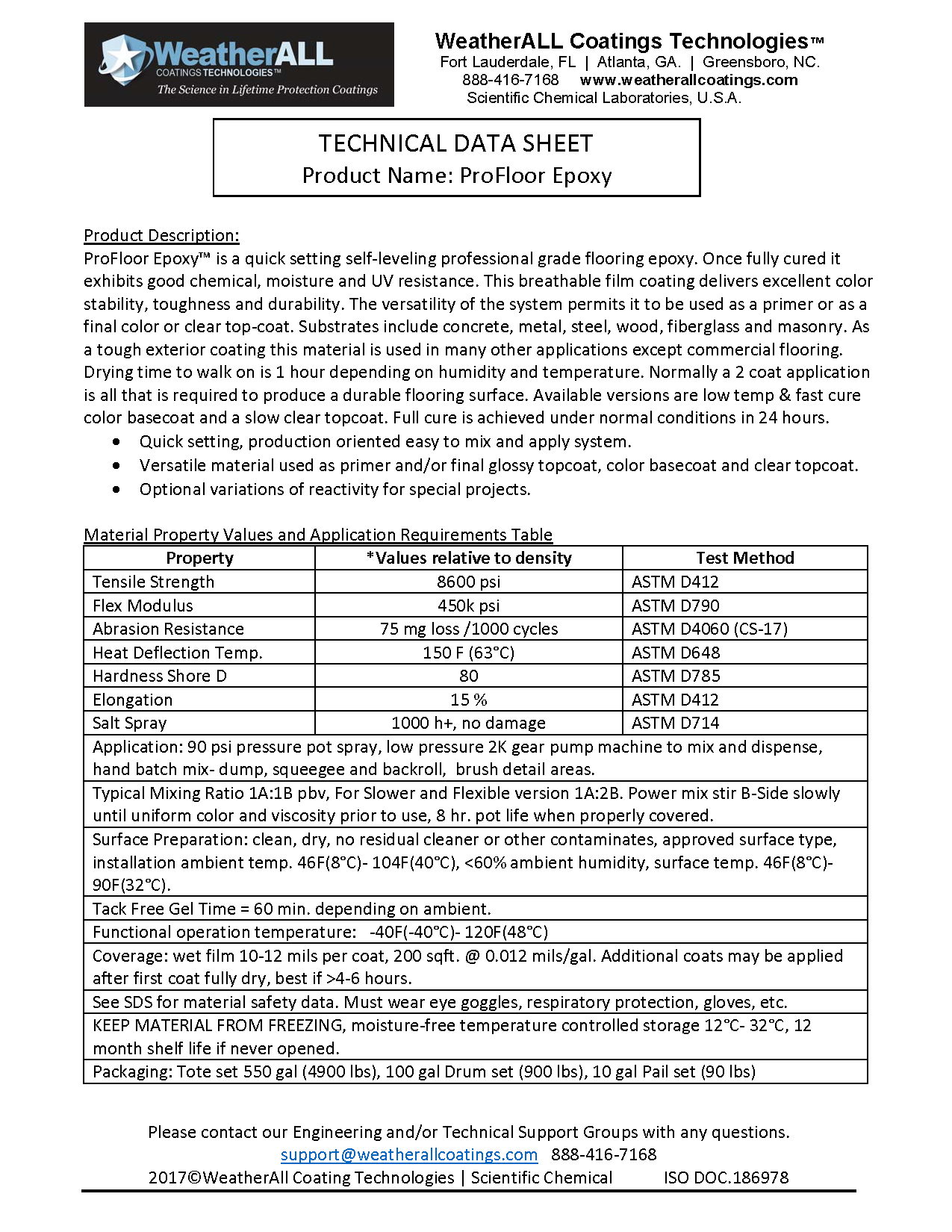 Click to Product TDS Page
JointSeal Poly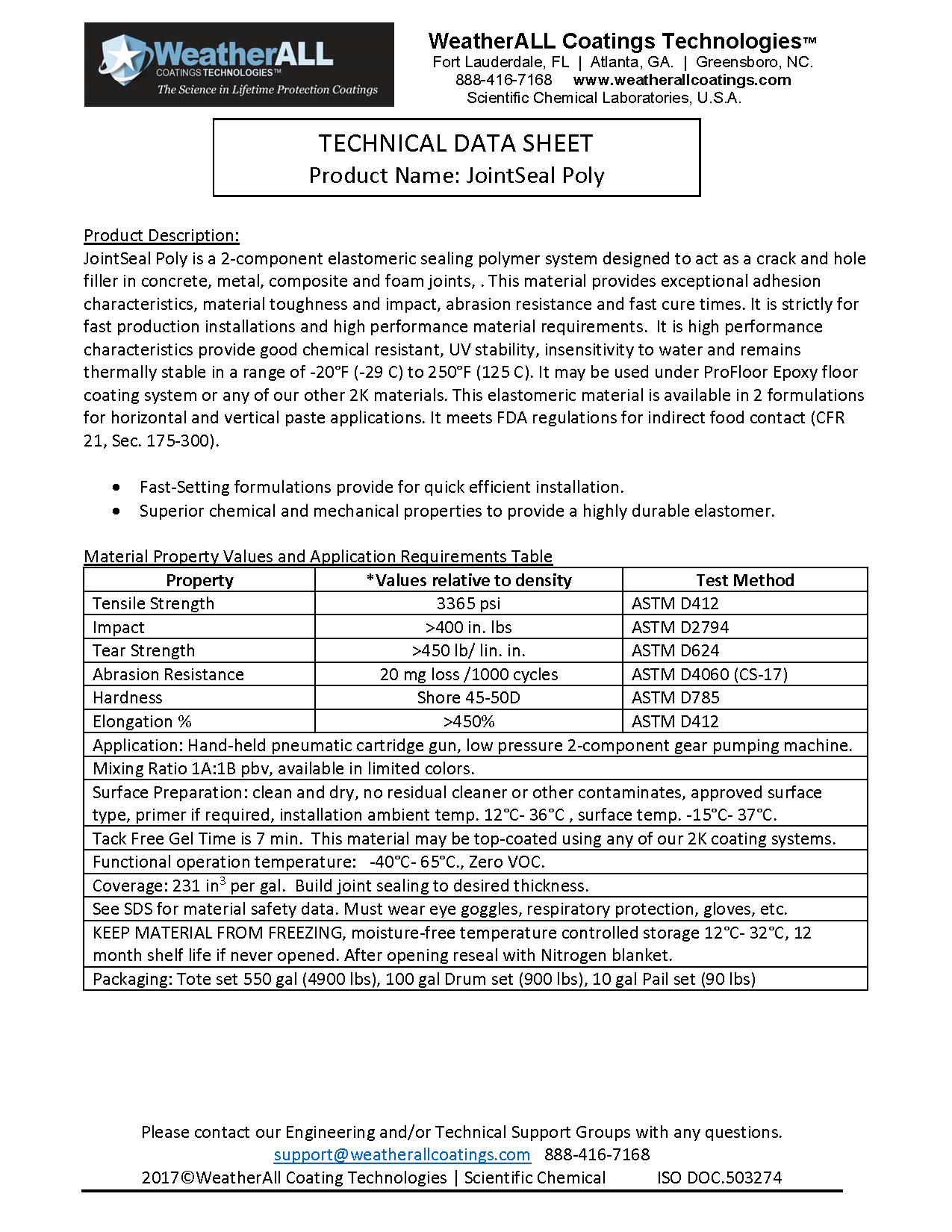 Click to Product TDS Pagee
WB Epoxy Primer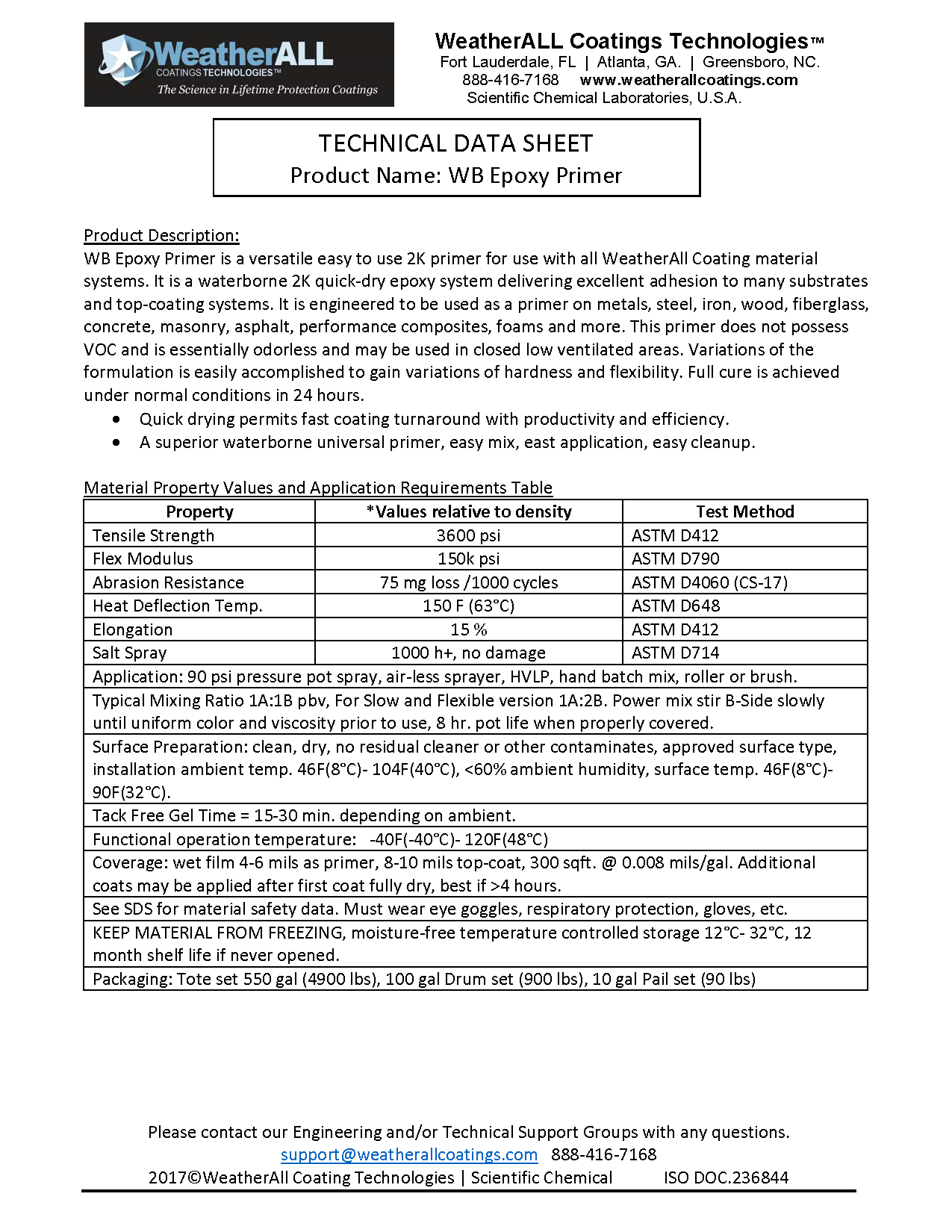 Click to Product TDS Page
Decorative Textures 1K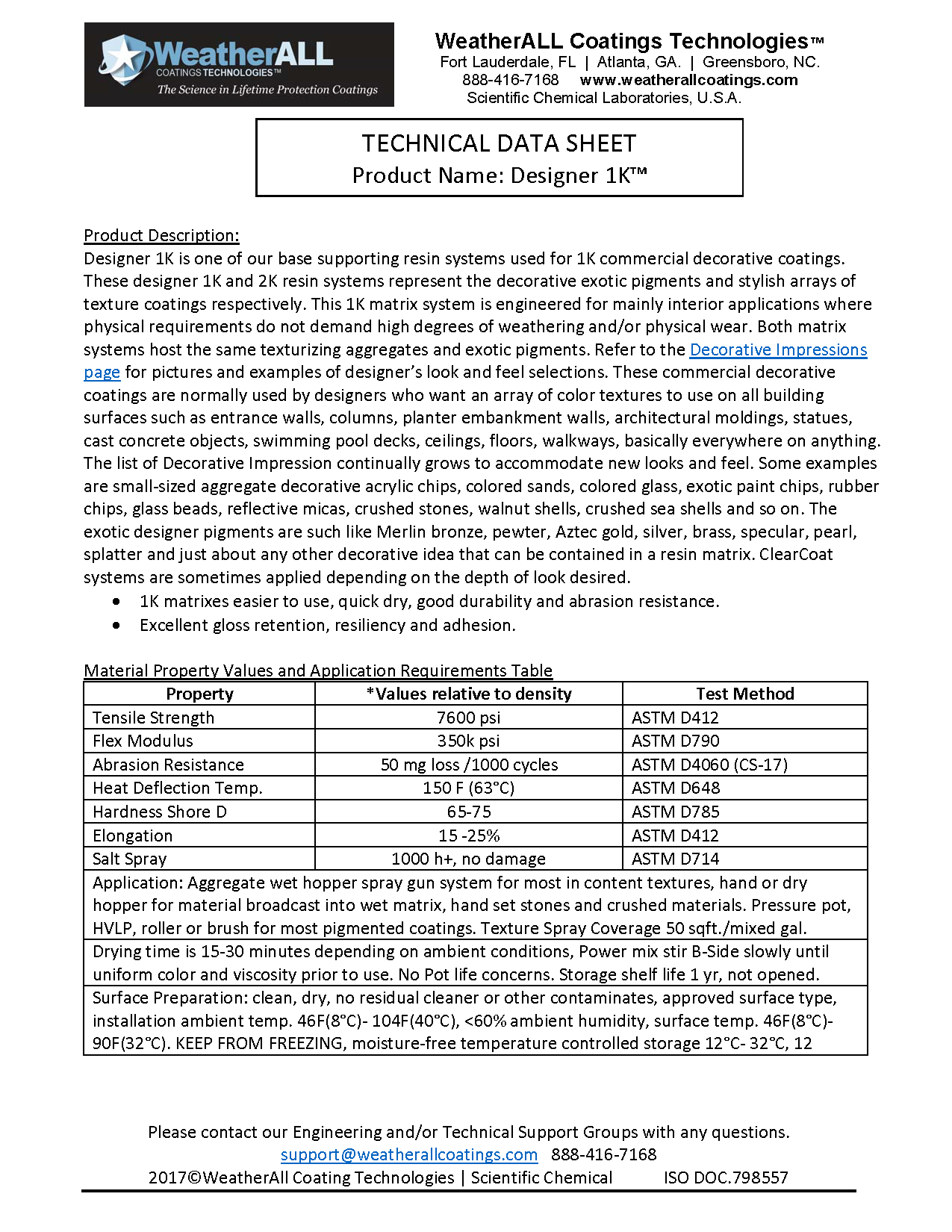 Click to Product TDS Page
Decorative Textures 2K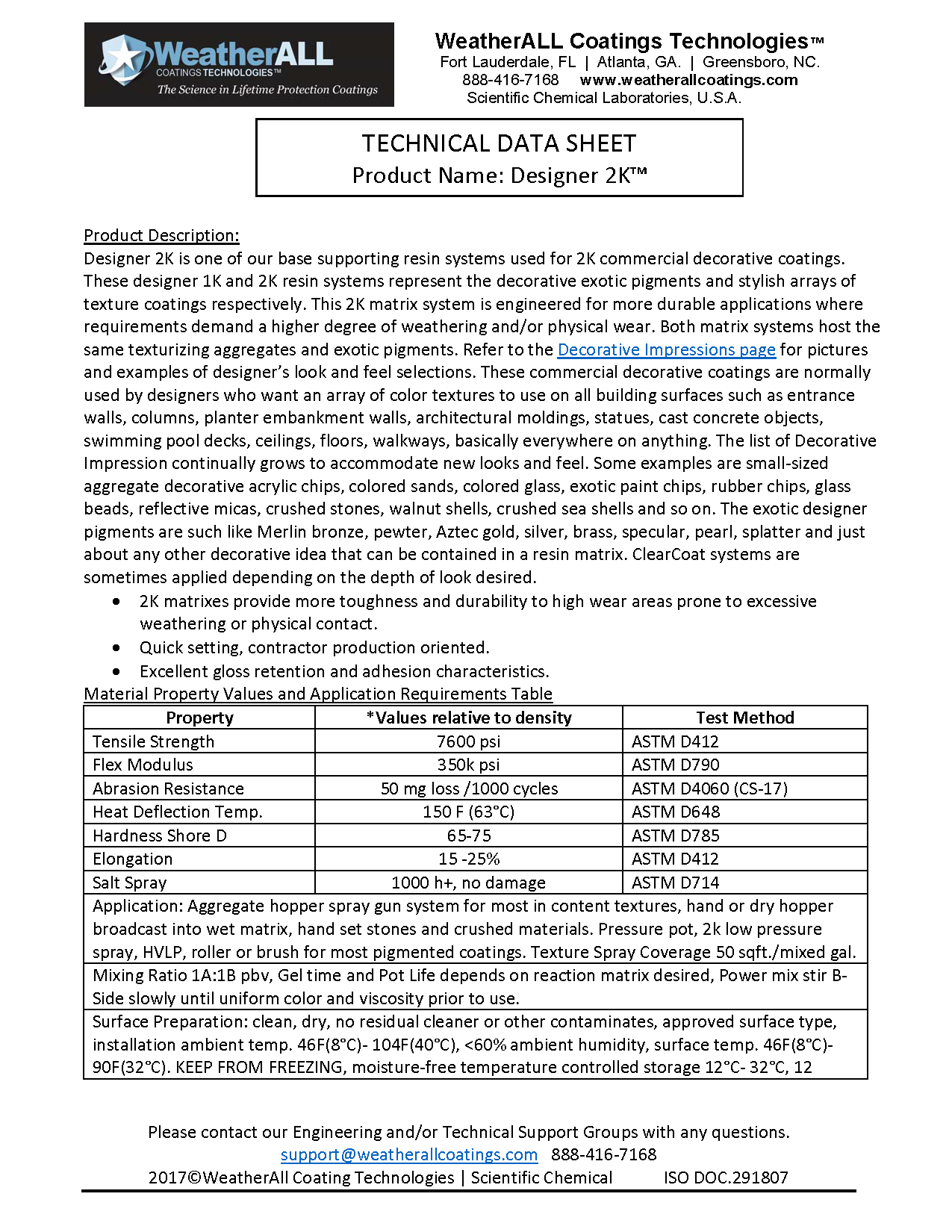 Click to Product TDS Page
PoolCoat WB™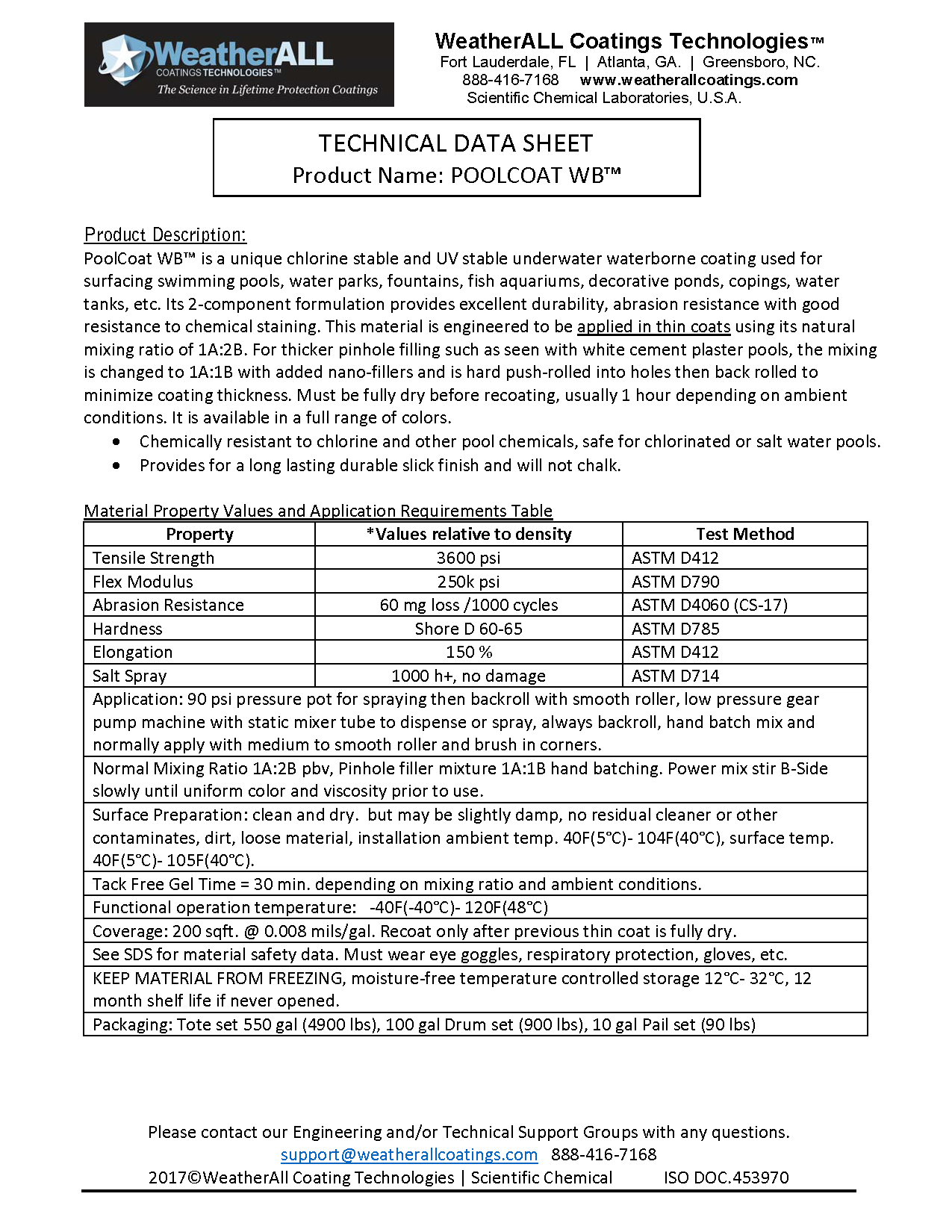 Click to Product TDS Page