Advanced Materials Technology from the Chemical Labs of Scientific Chemical™

RIGID AND FLEXIBLE FOAM PRODUCT LINE
WeatherAll Coatings Rigid and Flexible Foamsare produced from very high quality polyol resins to yeild outstanding physical properties. These foams may be easily tailored to fit a wide variety of applications and desired mechanical, chemical and fatigue strengths. Rigid foams may be either gas-blown or water-blown and are offered in a wide range of structural densities and coinciding moisture resistance. Gas-blown foams normally tend to exibit less reactive exotherm temperatures typically used in cavity void fill applications. Foams may also be formulated to be fire retardant meeting building code Class I.
Flexible foam formulations also deliver a wide range of stiffness, from soft pillow-like to much more dense integral skin toughskin workout mats. Color tints may be added as well other desirable additives such as anti-fungal and anti-bacterial. Shown below is the base product line. All of our foams may be adjusted to accomodate project requirements. Please contact our Techinal Support group to advise on the proper foam for particular use.
Packaging:
375 gal Totes, 52 gal. Drums, 5 gal. Pails.
Rigid Building Foams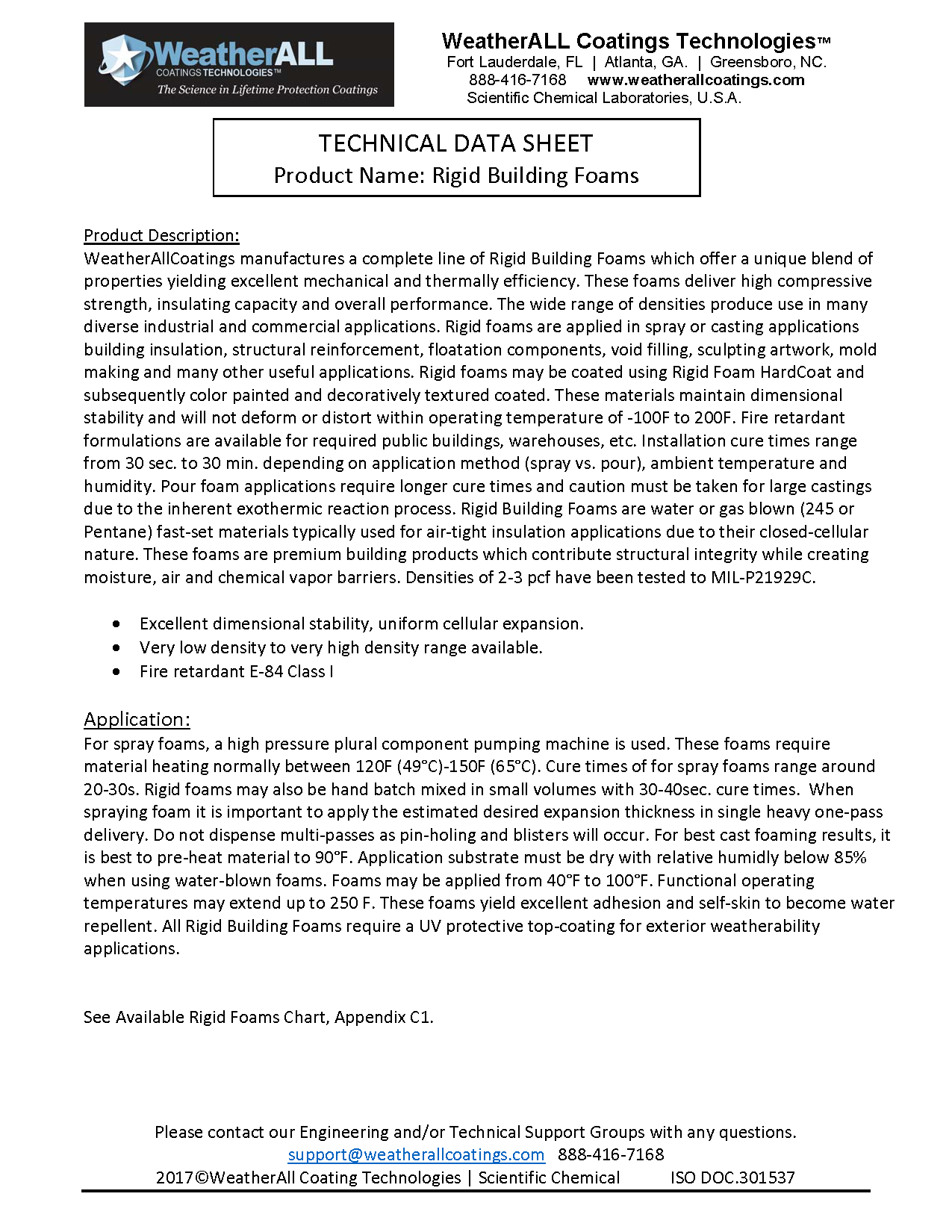 Click to Product TDS Page
Flexible Cushion Foams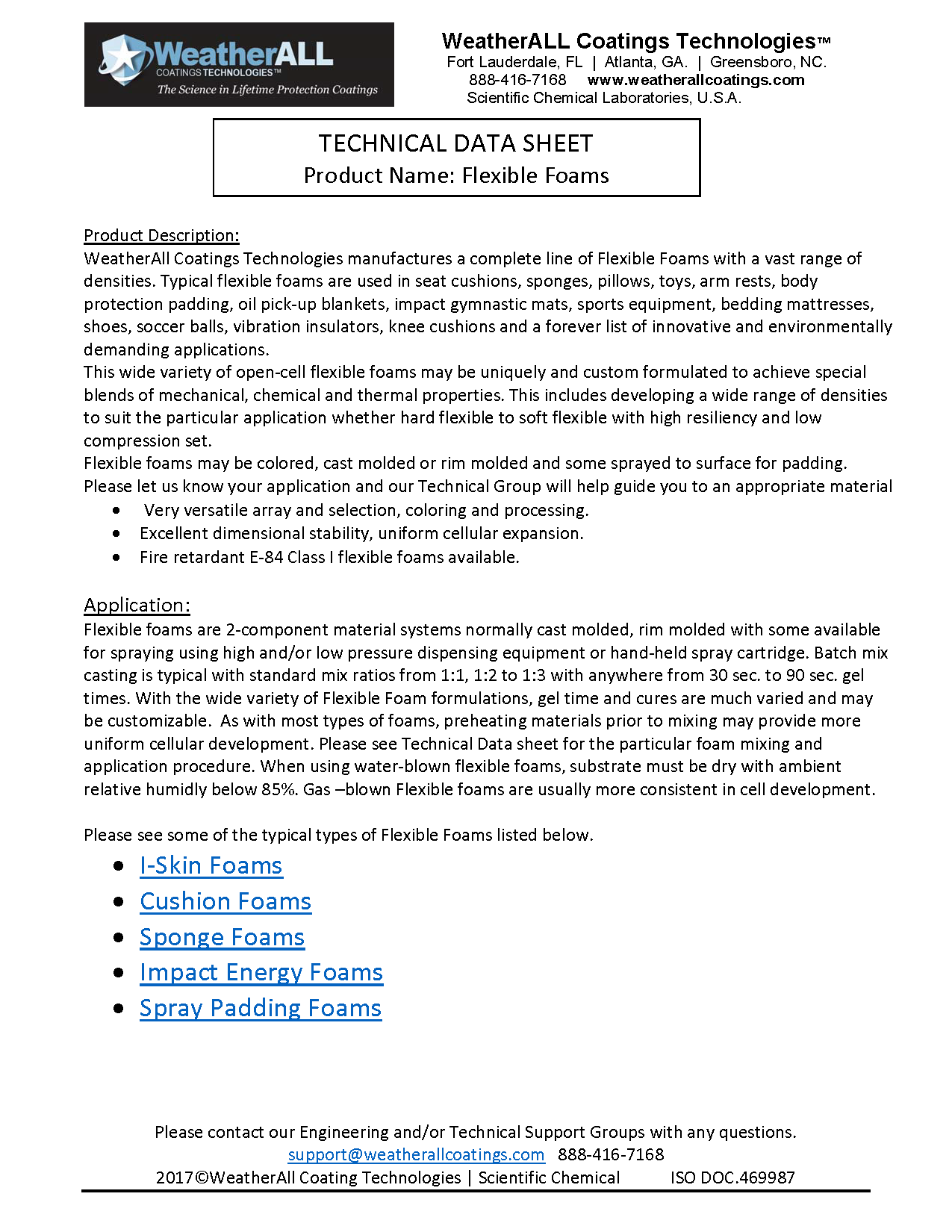 Click to Product TDS Page
Class I FireBlock™ Foam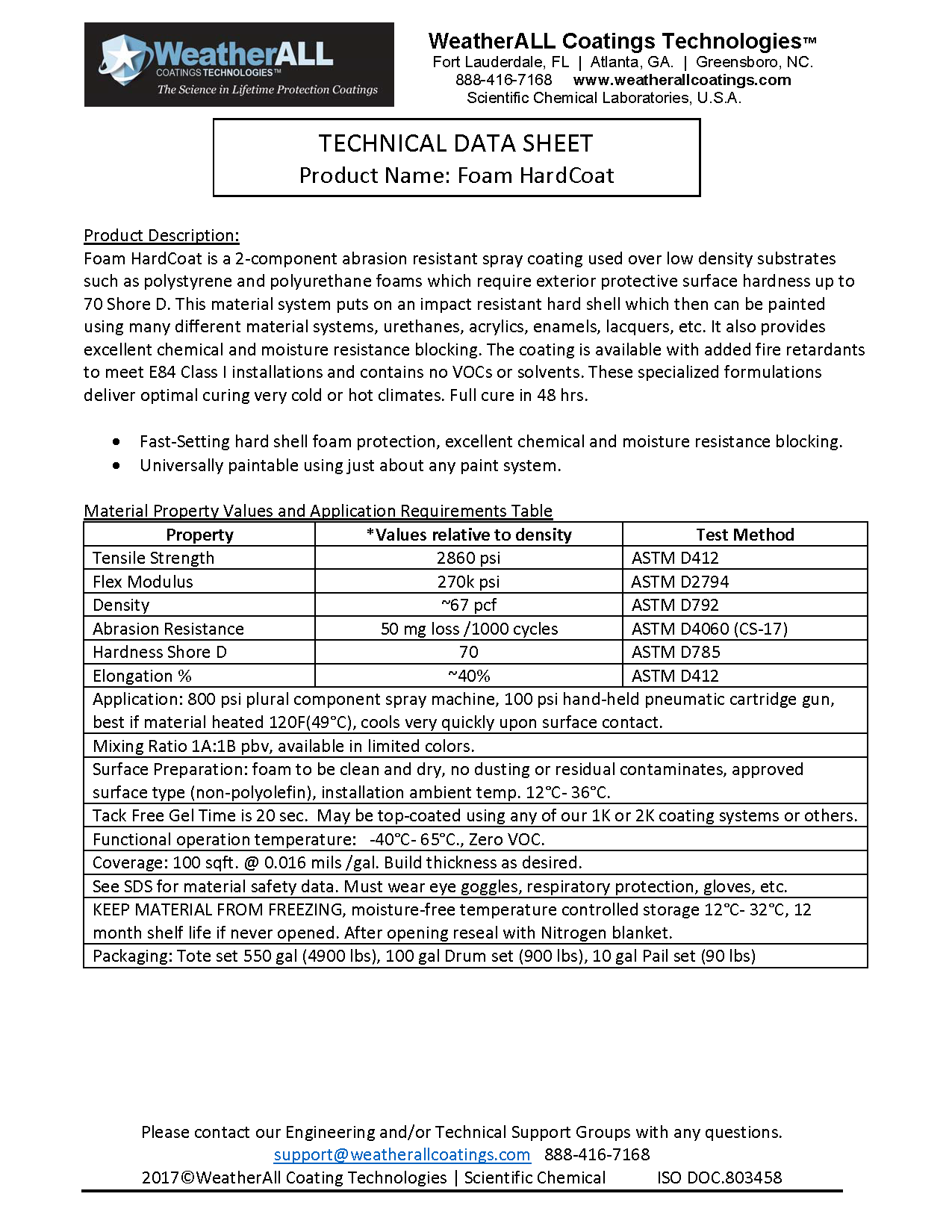 Click to Product TDS Page
Foam HardCoat Coating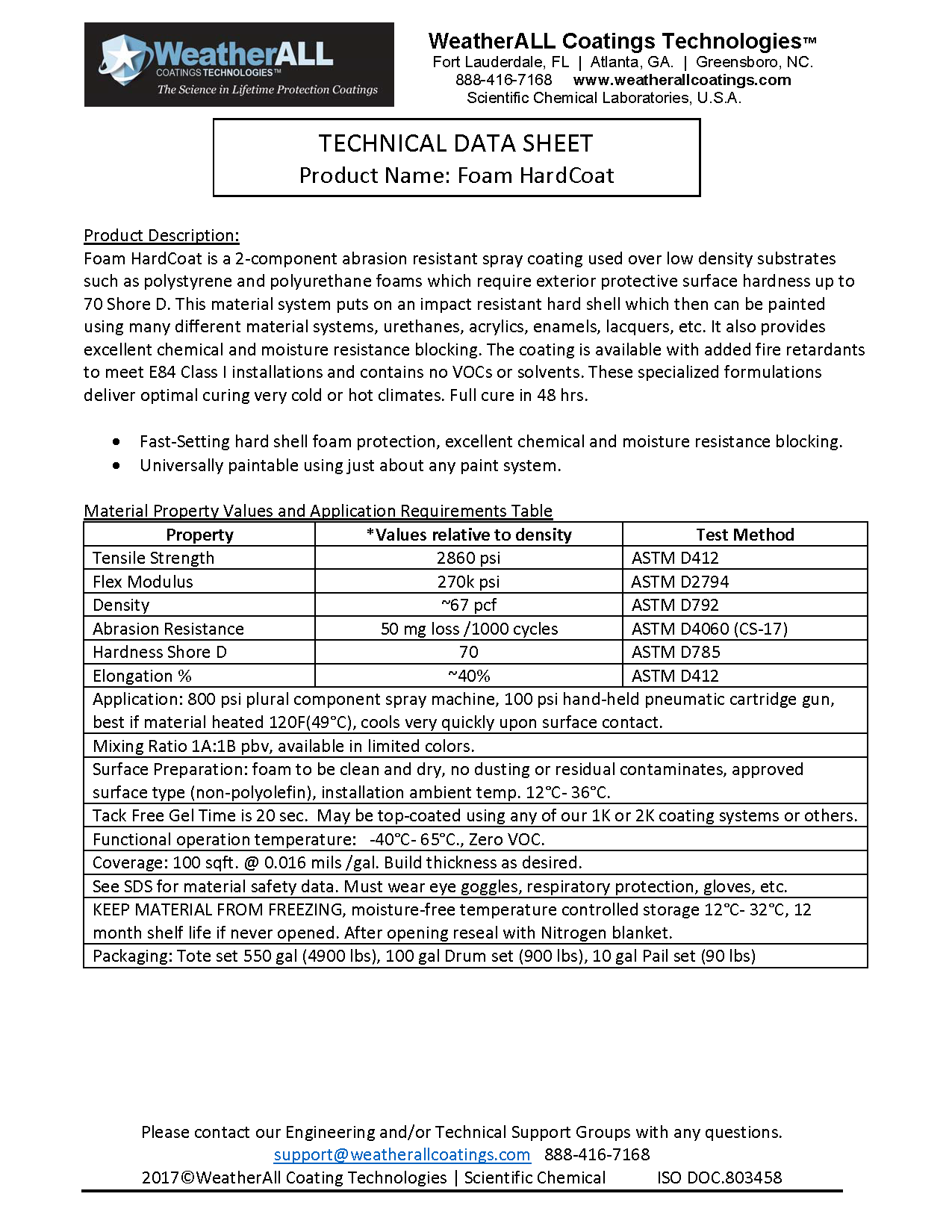 Click to Product TDS Page